We're currently doing the following things during our real-life classes to keep everyone safe. These may be relaxed as the year goes on following further advice from The Department of Culture, Media and Sport.
Safety Checks on Arrival
Please remember to not come to class if you have any of these symptoms:
High temperature or fever.
A new, continuous cough.
A loss or change to your sense of smell or taste.
To help this we will also be doing at-a-distance temperature checks and smell checks on arrival. Don't worry, we only use pleasant aromas!
Reduced Class Sizes
Class sizes have reduced from 16 to a maximum of 8-12 or even less, depending on room size.
Small Working Groups
We then split the class size into even smaller set working groups over the evening, so you are in groups of 6 or less.
Increased Room Sizes
We are booking the biggest rooms we have available. When these aren't available we are decreasing the class size even more.
Staggered Start Times
We are staggering the start times of workshops in shared venues and streamlining check-in to avoid queues and overcrowding in shared areas.
Improved Ventilation
The windows and doors are open to have constant fresh air flowing around your improv. Any air-conditioning uses external air instead of recycled air.
Regular Cleaning
All rooms are cleaned before the workshop starts and in-between classes.
Hand Washing Facilities
Hand washing facilities at reception, shared areas, toilet areas and in rehearsal rooms.
Track and Trace
This is covered already by you booking onto the class online, you don't have to sign up again when at venue. This helps save time on arrival and stops overcrowding at reception.
Booking Flexibility
We are giving you full flexibility on all bookings, past, present and future.
Face Coverings
Please wear face coverings when moving around the venue and in shared common areas. You don't have to wear a face covering in the actual workshop.
Non-Contact Physically Distanced Games
We've redesigned our games and exercises and trained our teachers to have non-contact and at-a-distance versions of all games. All of our games and show formats can be adapted, we've spent the summer practicing this, and improv at Hoopla is still really fun, friendly and playful.
Emotionally Connected
We might be socially distanced, but we're still emotionally connected and workshops are still going to be really playful and lots of fun!
Similar to gyms, pubs, restaurants, exercise classes, yoga classes, schools and adult education you do not have to wear a mask in our improv classes while 2m distancing is in place, but if you would like to that is ok too.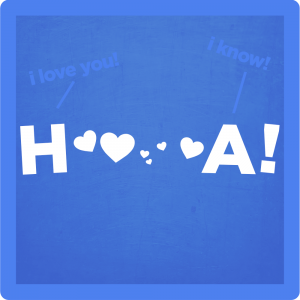 More Info:
>> Hoopla's full risk assessment
>> Government guidelines for performing arts