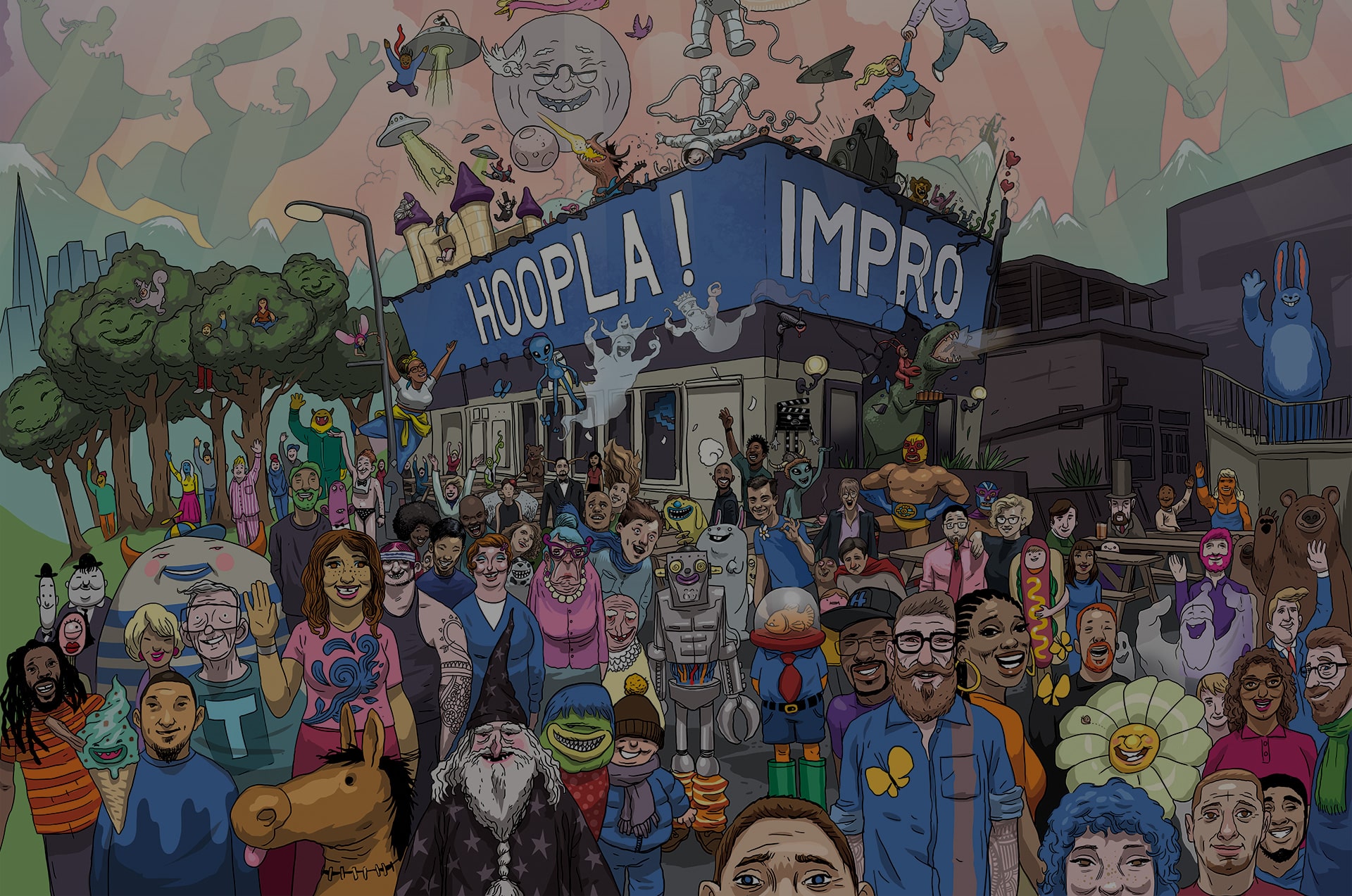 Fun & Friendly
Improv Classes
Shows
Beginners Course
The UK's 1st
Improv Theatre
All Classes
The UK's Biggest
Improv School
Improv for
Everyone!
Fun & Friendly
Improv Classes

featured in

Fun & friendly improv classes and shows at London's 1st improv theatre and biggest improv comedy school.
We are now BACK and open again in real-life!
The most fun & friendly place to learn improv in the UK!
Our improv classes and courses are open to everyone, no previous experience of impro, acting or comedy needed. Complete beginners are welcome. Improv is for everyone!
We have the most experienced teachers in the UK who create a warm & supportive atmosphere where you are free to play and be yourself.
Hoopla have been running for over 14 years and are the UK's biggest improvisation training school, teaching 1000s of people every year.
Hoopla are the founders of the UK's 1st improv comedy club. Recommended by The Guardian, The Independent, Time Out, The Evening Standard, The Daily Telegraph and more.
Our theatre has shows 7 nights a week featuring people who have trained with Hoopla, and a warm welcoming community to support you with ongoing performance opportunities.
Hoopla also provide fun and engaging corporate training for clients including Google, Facebook, Accenture, Apple, London Business School, Comedy Central and more.
Improv Theatre: Hoopla at The Miller, 96 Snowsfields Road, London Bridge, London, SE1 3SS.
Hoopla's improv classes at venues across Central London including London Bridge, Liverpool Street, Moorgate and King's Cross.