level 3 improv course: scenes
This is our ULTIMATE scenes course!
You've done our beginners course and level 2, and now is the time to become AWESOME at improvising longer improv scenes!
We've taken over a decade's experience from running the UK's first improv theatre and distilled it into this course to give you the absolute best training in improvised scene work in the UK.
Each week you'll be up performing scenes, scenes and more scenes, receiving some helpful feedback and exercises, and then perform even more scenes. You'll be learning it Hoopla style: fun, playful, spontaneous, character and relationship based improv!
Instead of bogging you down with unnecessary rules we aim to help you unleash emotions on stage and find your true playful spontaneous self.
For Hoopla great scene work isn't about rigid frameworks to restrict you. Instead it's about removing the barriers between you and your scene partner to release a natural flowing spontaneity. Instead of narrowing down we encourage you to open your heart and mind on stage.
We'll be playing with lots of fun skills like character, emotion, relationships, truth, honesty, games in scenes, patterns, themes, status, escalating the fun, spontaneity and more!
Most of all; it works! This isn't improv from a text book. It's improv on the stage, for an audience, from the people who have been running an improv theatre and performing long-form improv for over 14 years!
Plus you get to perform in a show at the end!

what's the difference between this and the level 2 course?
Longer scenes.
More feedback.
Greater depth of character.
Greater depth of relationships.
Greater depth of emotions.
More open scenes than structured games.
Still LOADS of FUN!
ongoing performance opportunities at the UK's first improv theatre
Hoopla provide more performance opportunities to our students than any other UK company.
After doing this course you will be eligible to audition for our house teams who perform at our venue every single week, giving you a huge amount of experience on stage. You can also come to our twice-weekly jams to build up stage experience. We even have a full-time producer employed just to provide you with ongoing performance opportunities and to help you with forming your own groups.
I'm now on Level 3 of this course and I absolutely love it. A highly constructive and charismatic teacher who brings out the best in everyone. Hoopla have fab teachers and their classes are great fun. Definitely give it a go.

The capital's best improv. The UK's first improv comedy club.

I loved attending the level 3 Scenes course. As usual I've gained enormous value and developed both improv and personal skills. I enjoyed the teacher's side coaching, feedback rich sessions and follow up emails with lessons learned from the previous class. I look forward to more. Thank you.

Will teach the skills you'll need to master scenes, stories and sketches

Hoopla's Level 3 class was fantastic with an incredibly supportive teacher, and really helped to consolidate our learning through a huge variety of techniques, and lots of handy notes and tips.

Hoopla's workshops are supportive and collaborative.

Could not recommend higher. What started out as a fun way to spend a few evenings and learn something new quickly became so much more. Hoopla courses and shows play host to a supportive, fun and alive community of people.

Inspiring. Everywhere you look, huge grins suggest an enthusiasm and an attentiveness that is rarely seen in a course.

Hoopla Impro is the most fun, accepting, supportive gang you could ever wish to be part of. Huge variety of courses whether you are brand new or performing on the West End.

If improvisation floats your boat you should head to Hoopla. There's fewer better ways to see what spur-of-the-moment comedy London has to offer.

Thanks for the workshop. The team loved it!
next available dates
Next Available Dates in Liverpool Street/Moorgate:
Every Tuesday for 8 weeks from Tuesday 26th May 2020, plus show on Sunday 19th July 2020. BOOK NOW
---
Every Thursday for 8 weeks from Thursday 4th June 2020 with Maria Peters, plus show on Saturday 25th July 2020. BOOK NOW
---
Every Tuesday for 8 weeks from Tuesday 24th March 2020 with Liam Brennan, plus show on Saturday 16th May 2020. SOLD OUT

---
Every Wednesday for 8 weeks from Wednesday 8th April 2020 with Steve Roe, plus show on Thursday 4th June 2020. SOLD OUT
£230. Either payable all at once or with an initial payment of £100 followed by the remaining £130 once the course starts.
Next Available Dates in London Bridge:
Every Wednesday for 8 weeks from Wednesday 15th April 2020 with Rhiannon Vivian, plus performance on Saturday 6th June 2020. BOOK NOW

---
Every Wednesday for 8 weeks from Wednesday 17th June 2020, plus performance on Thursday 6th August 2020. BOOK NOW
---
Every Monday for 8 weeks from Monday 7th September 2020, plus performance on Wednesday 4th November 2020. BOOK NOW
£230. Either payable all at once or with an initial payment of £100 followed by the remaining £130 once the course starts.
Next Available Dates in King's Cross, PQA Studios:
Every Tuesday for 8 weeks from Tuesday 26th May 2020, plus performance on Sunday 19th July 2020. BOOK NOW

---
Every Monday for 8 weeks from Monday 23rd March 2020 with James Irving, with Easter Monday off, plus performance on Saturday 23rd May 2020. SOLD OUT
£230. Either payable all at once or with an initial payment of £100 followed by the remaining £130 once the course starts.
New Weekend Options:
Every Saturday for 8 weeks from Saturday 14th March 2020 with Susan Harrison, with break over Easter, plus show on Saturday 16th May 2020. SOLD OUT
£225. Either payable all at once or with an initial payment of £100 followed by the remaining £125 once the course starts.
Covid-19 Safety & Flexibility

We have followed government guidance to make sure all of our classes and shows are covid-secure, while also working hard to make sure socially-distanced improv is still fun, friendly and playful!
We also offer full flexibility on bookings to give you peace of mind when planning ahead.
the UK's most experienced teachers
All of our teachers are professional improvisers, actors and teachers who perform every week at our club as well as with shows like Showstoppers, Austentatious, The Comedy Store Players, The Playground, The Maydays, Project2, Dreamweaver and more.
They teach you the skills you actually need on stage, based on real life experience at the highest levels of improv performance. We only employ teachers that are actually up there performing themselves.
The teaching style in this course is warm, supportive and encouraging while still giving you the helpful constructive individual feedback you need to be an awesome improviser. At Hoopla we can cover big themes while still keeping it playful and fun.
welcoming improv community
At Hoopla you are part of a large friendly improv community with jams every week, discounted tickets to our shows for you plus a friend for the entire duration of the course, socials, networking events, festivals, parties and online resources. We help connect you to a network of improvisers and friends for life. Even years after the course we're there for you.
what's included
Core Improv Skills
Teamwork and support.
Group mind.
Listening.
Yes And.
Going line by line, offering and accepting.
Being obvious and real.
Commitment.
Spontaneity.
Relationships
Talking to each other about each other.
Being emotionally honest in the present moment.
Finding agreement and relationship instead of conflict.
Meisner technique to encourage emotional spontaneity.
Playing with full emotional intelligence.
Cutting to the chase and escalating emotions.
Character
Finding character through emotional and physical changes.
Reactions to power scenes from the start.
Status and status transactions.
Playing character objectives to make scenes matter.
Living truthfully under imaginary circumstances.
Base emotions, happy, sad, fearful, angry.
Who What Where / Platforms
Fun physical ways to establish location in a scene.
Creating and naming characters spontaneously.
Identifying the relationship through emotional connection.
Creating believable objects and environments using mime.
Actions, Entrances, Shared Activities.
Tricky Scenes
Scene clinic to work on your personal scene challenges.
Group scenes and focus.
Making the scene work when someone is blocking you.
Scene Structure
Building a fun believable world at the start of the scene.
Spotting something fun and patterns in the scene.
Tilts and changes in the scene. Reacting to change.
Defining what scene is about.
Escalating fun things, patterns, themes and behaviours in the scene, also referred to as game of scene.
Walk-ons, Interlopers, Canadian Cross.
Making action happen in the now.
Justifying and incorporating mistakes.
Reincorporating and ending scenes.
Staging
How to make scenes look good on stage.
Bringing movement and physicality to improv.
Show Formats

Scenes from suggestion and how to use audience suggestions.
Scenes from written suggestions.
Open scenes.
2-3 people scenes.
Group scenes.
Variety of scene styles and tempo over a show.
In the next course (level 4):

Jumping through space and time.
Edits and tags to connect scenes together.
Exploring themes, patterns, games and relationships by linking scenes together.
Multiple scene shows with reoccurring characters and scenes!
In later courses (level 5):
Exploring the full diverse range of professional improv show formats including Narrative Long-Form, Improvised Theatre, Improvised Musicals, Harolds, The Deconstruction, Commedia dell'Arte and more!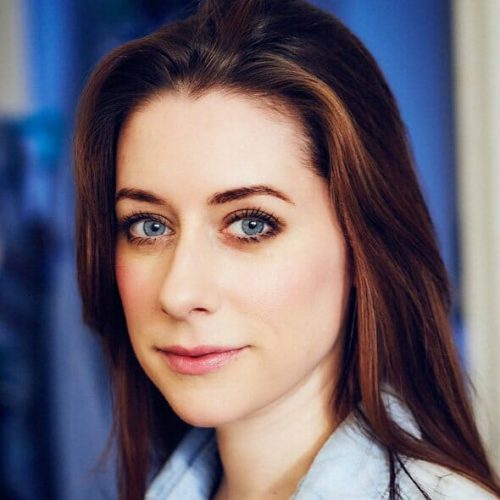 Rhiannon Vivian
Rhiannon performs with award winning improv ensemble The Maydays (creators of acclaimed improvised gothic tale Happily Never After). She also performs with The Bumper Blyton Improvised Adventure, sings with musical groups Dreamweaver Quartet and The Concept, and performs space themed two-person improvised theatre with Sitting In A Tin Can. She trained at iO and Annoyance Theatres in Chicago and UCB in New York.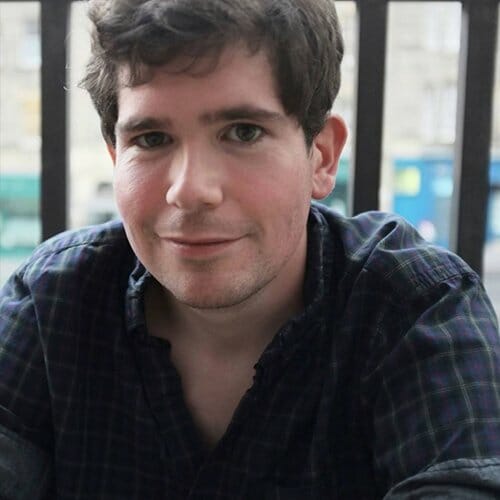 Liam Brennan
Liam trained at UCB and iO. He performs in long-form group The Science of Living Things, narrative long-form show Fright Night, short-form group Gamez & Improv Crystal Maze and directs many of our new shows. He originally trained at the University of Kent gaining a Masters in Stand-Up Comedy, as well as joining the University's resident short form Improv group founded by the Noise Next Door.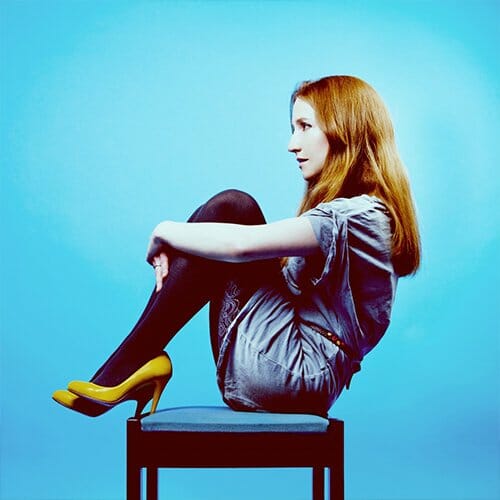 Susan Harrison
Sue performs with the Olivier award winning Showstoppers The Improvised Muscial, performing in the West End, Edinburgh Fringe and national tours. She also performs improv with Beings, Grand Theft Impro, Actor's Nightmare and The Playground. She was a series regular for series 1 and 2 of the BAFTA nominated CBBC sketch show Definitely Not Newsround and was a series regular for series 2 and 3 of BAFTA nominated sketch show Class Dismissed, also for CBBC.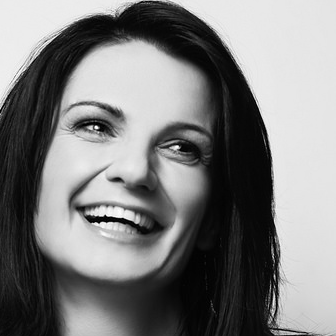 Maria Peters
Maria produces and performs in Breaking & Entering and The Playground, one of Hoopla's most popular shows. She has studied with Charna Halpern, the founder of iO Chicago and author of Truth in Comedy, who originally developed The Harold with Del Close. She has also studied with Keith Johnstone, New York's Upright Citizens Brigade and Chicago's Second City. Maria is also a professional educator and has spent over 15 years in learning & development.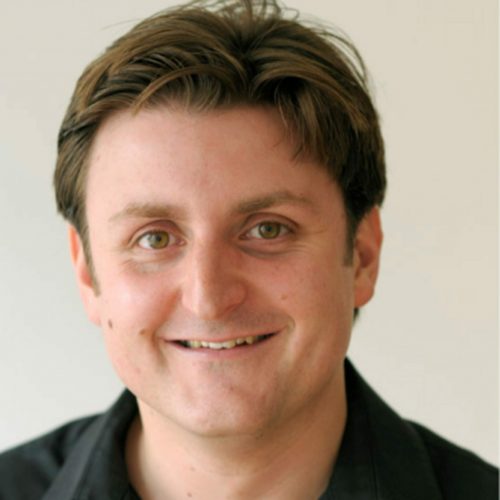 Steve is the Director of Hoopla. He has trained in improv with Keith Johnstone, Charna Halpern (iO), UCB & more. He has also trained in Clown with Mick Barnfather and Fooling with Jonathan Kay. Steve produces Hoopla's house teams and performs in Gamez and Music Box. Steve also runs Hoopla's corporate training workshops with clients including Google, Facebook and Accenture. He has been teaching improv for over 14 years with Hoopla.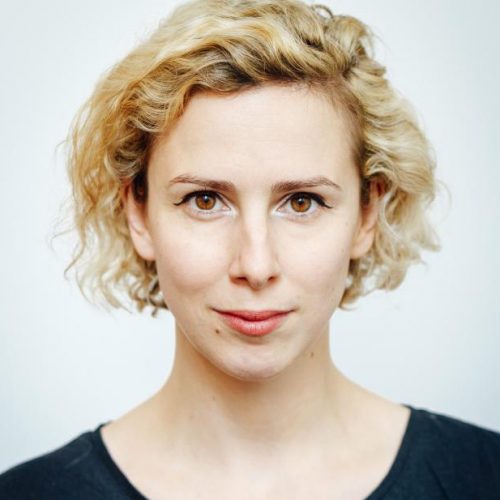 Katy Schutte
Katy performs in award winning improv troupe The Maydays, sci-fi troupe Project2, and produces Geekeasy the comedy night for nerds. She has trained at iO Chicago, The Annoyance, UCB and Second City Chicago. She has toured with Fluxx and Baby Wants Candy, performed multiple solo shows at The Edinburgh Fringe and appeared in The London and Liverpool Improvathons. She is the author of improv book The Improviser's Way.
Is there a follow on after this course?

My friend yes! This course makes you awesome at improvising scenes, and the next course is our level 4 improv course which is all about connecting those awesome scenes together to make an entire show of reoccurring character and scenes from just one suggestion.

How much improv experience should I have before doing this course?

Who is this suitable for?

Do I have to start at level 1 if I have previous improv experience?

No, you are welcome to start at level 2 or 3 if you have previous improv experience, we don't force people to start from scratch if they have previous experience. Please contact us if you are not sure, we are happy to help.

Will you be doing this course again?

Yes. We do this course about once per season. Please see dates above for confirmed dates and we'll also announce future dates on our twitter, facebook and email list.

Can I pay by installments?

Yes. You can book and pay the first installment and pay the remaining installment once the course starts.

What is the class size?

The group size is going to be limited to 16 people and is usually about 12-14 people - small enough that you get lots and lots of practice and stage time, but big enough that there's still a lively atmosphere in the workshop. It'll be fun as we get to know each other and build a team together.
What if I can't make every week?

As we're forming a team over the course to do performances at the end it's best not to miss more than one session over the course. If you think you'll miss more than one sessions over the course please wait until another time to do the course. You won't be able to do the show if you miss more than two sessions.

What if I'm running late?

You'll get the most from the course if you're there each week at 7pm, and this enables us to form a team over the course. If you're likely to be late each week please don't book the course.

Do I have to perform in the show at the end?

No. The show is optional, and you'll still get loads out of the course without doing the shows.

What is the show format?

A variety scenes from audience suggestion, scenes from written suggestion and open scenes.

Can I invite people to the show?

Yes. It's free for the audience and they don't have to book in advance they just turn up on the night.

How long is the show?

Around 35-40 minutes per half, with half the group performing in one half and half in the other. We split the group in half to make sure people get lots of stage time.

Where is the show?

Shows are usually at Hoopla at The Miller, 96 Snowsfields Road, London Bridge, SE1 3SS but on busy seasons are sometimes at other venues like The Horse in Waterloo.
our courses have been featured across the national media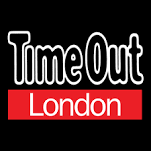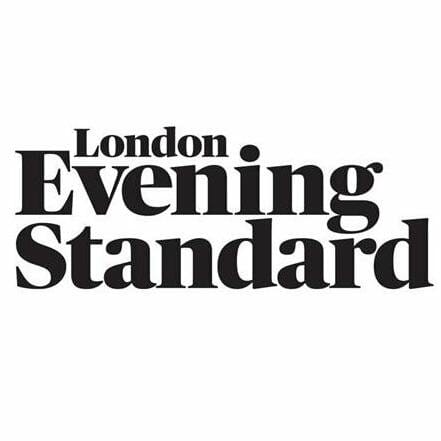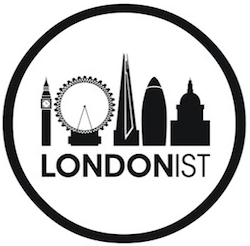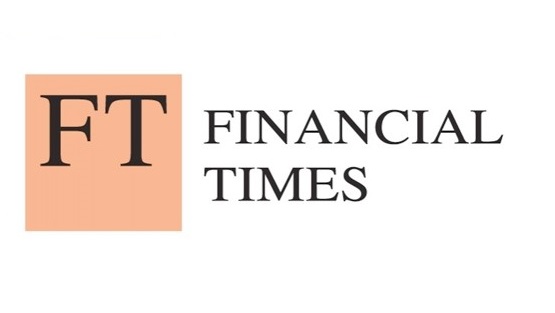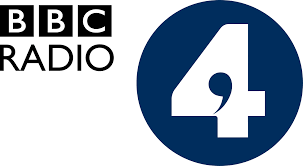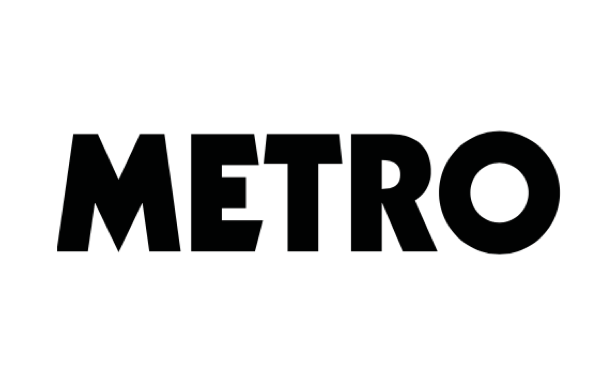 Hoopla Impro is the most fun, accepting, supportive gang you could ever wish to be part of. Huge variety of courses whether you are brand new or performing on the West End!

Hoopla is amazing! A fantastic company with fantastic teachers. I took up improv a year & a half ago as I enjoy comedy, never imaging I could do a show, and now I'm performing regularly!

If you're looking for a place to push yourself out of your comfort zone in a way that's supportive, fun and outright hilarious then this is the place to do it! You'll form lifelong friends, and the skills you learn are transferable to the rest of life. Highly recommended.

Most fun EVER at @hooplaimpro showcase tonight! On the bus home 6 hours later drunk on congratulatory drinks from other people! #Nocalories

A welcoming place to perform, watch, learn and network. Super supportive staff and knowledgeable teachers. The least judgemental people I've ever met. I always feel at home there. I can't recommend HOOPLA enough!

Hoopla has been a lifesaver in developing all aspects of my acting career. I have found all the improv courses very versatile, innovative and challenging in the most liberating way.

My imagination has been given a serious workout this weekend with the @hooplaimpro course.

Wow, Hoopla is great for both the shows it puts on and the courses it runs! Incredibly talented performers, and really friendly, inspiring teachers! The courses are really safe and inclusive, and I can't believe how fun they are. I would definitely recommend Hoopla to anyone.

Sign up! It's the most fun you can have as an adult without being medicated.