Hoopla
Speakers Club

featured in

Public Speaking Courses in London
The new, effective way to smash through your fear of public speaking.
You're just 6 weeks away from being a great public speaker.
Introducing the new approach to public speaking which will help you overcome your public speaking fear forever, so you can show the world who you really are.
Speakers Club helps emerging leaders who want to super-charge their career through the power of public speaking.
This actually works
Public speaking isn't one of those things you get better at by reading a book. You need to do it. A lot. On this course you do.
No B.S.
Our public speaking courses have a unique structure. 6 workshops spread over 6 consecutive weeks. This is crucially important because it's the reps that get you good.
A public speaking gym
Anyone who says they can fix your fears in a day, isn't telling the truth. After all, you can't get a six pack after one visit to the gym. But after 6 sessions you'll feel and see amazing improvements. And so will your audience.
We walk the talk
If you want enduring change you need to practice, but you also need an expert coach to guide you through it. All our trainers learned their speaking skills at the coalface as professional actors, presenters, and improvisers. They live and breathe this stuff.
20 years' experience
Thousands of students come through our classes every year, and most of them come back again and again. Read our 200 + 5 star reviews on Google here. And check-out lots of testimonials from past public-speaking course students. We are also delighted that our work has been featured across the national media.
Next Available Dates
Next Available Dates Bank/Liverpool Street/Fenchurch Street:
---
Speakers Club
Every Wednesday for 6 weeks from Wednesday 13th September 2023, 7pm till 9:30pm, at Deli Studios near Liverpool Street/Aldgate. BOOK NOW

Every Wednesday for 6 weeks from Wednesday 25th of October 2023, 7pm till 9:30pm, at Deli Studios near Liverpool Street/Aldgate. BOOK NOW
---
Next Available Dates in Tottenham Court Road / Shaftesbury Avenue:
---
Speakers Club
Every Wednesday for 6 weeks from Wednesday 4th of October 2023, 7pm till 9:30pm, at the Umbrella Rooms near Holborn/Tottenham Court Road. BOOK NOW

---
NEW! Speakers Club Vouchers
Not sure when you want to book? Or looking to gift a place?
Gift voucher for our Speakers Club, redeemable any time. BUY YOURS HERE!
Why choose Speakers Club?
Massive amounts of fun
Do you want to look forward to public speaking? Every workshop is experiential, energetic and delivered with dollops of personality by an expert trainer. We create a friendly environment that you'll love to return to every week, so that your association with public speaking is not terror but joy.
Sound like yourself, in every speech
Be you, but more so: we develop your personal strengths, stop your weaknesses kicking your butt, and start with your unique personality so you develop a speaking style that is authentically you.
Get road-tested public speaking tools that you can use straight away
Our public speaking courses take you from beginner to expert presenter over six weeks.
Discover the 6 keys to irresistible charisma: speak with confidence, warmth and influence – even if your subject matter seems dry.
Get the simple 5D Formula for preparing and delivering outstanding speeches, so you can move positively from blank page to stage – whether your audience is big or small.
Overcome the 'umms' and 'erms': discover proven tips to cut the waffle and speak calmly without rushing. All killer, no filler!
Make your point: how to communicate clearly and concisely – even when your subject is complex.
Unlock the power of storytelling: engage the audience using storytelling, so you can connect with hearts as well as minds. Plus, learn the simple structure of all well-told stories.
Never Feel Nervous Again: get five powerful principles from performance psychology, developed in tandem with our resident psychologist Dr Martin Perry.
How to speak 'off the cuff': discover the best techniques we've learned in 20 years of teaching improvisation to help you when are put on the spot. No preparation? No problem.
Stop going blank: trick and tips to memorize content, speak without notes, and present without using your slides as a crutch.
Avoid the one big mistake most speakers make when they prepare any presentation.
Amazing value for money
• 15 hours + of in-person training.
• E-mail access to your expert tutor throughout the course.
• Grow your network. Our students will tell you: Hoopla isn't just a training company – it's a community. You'll brush shoulders with start-up founders, pioneering technologists, and inspiring thought leaders. Maybe at a social at our improv comedy club?
• Free beginner's improv class for all participants – that's another 3 hours of bonus content.
Find the latest dates for our public speaking course in London here.
Who is this Public Speaking Course for?
• Nervous or reluctant presenters who want to learn new skills and step up. Beginners very welcome!
• Confident public speakers who want to take the next leap to inspiring, memorable communication.
• Emerging leaders who want to build their personal brand through speaking at conferences and company all-hands meetings.
• Changemakers who want to inspire their audience with their vision and purpose. Or, maybe you're a start-up founder or a leader at a non-profit. Or maybe you've got a side hustle that you want to grow: speaking spreads your story and helps you make things happen.
➤Do you want to feel free in the spotlight and have fun when you speak?
➤Do you want to learn the techniques used by Simon Sinek, Sir Ken Robinson, Brene Brown, and other world-class TED speakers?
➤Do you want to make public speaking your superpower instead of your kryptonite?
If yes, then this public speaking course is for you. Join thousands of previous Speakers Club members and sign up for a class in London now.
Can't make all six weeks?
No problem. Speaker's Club has a Value Guarantee: let us know what week you can't make, and we'll let you make up that particular class on another London course.
Making a corporate booking? Or want your work to pay?
We can make that easy. Drop us a quick line and we get organise an invoice directly with you to make expensing the course as simple as possible. Simply email us.
Want one-on-one training?
As well as our public speaking courses in London, our trainers offer personal coaching either in-person or virtual. For pricing please get in touch.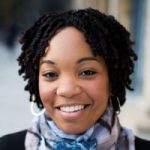 The Speakers Club is by far the most fun and practical public speaking course I have ever taken! In the classroom, you will learn a lot of tricks and techniques to improve your presentation skills, while getting many opportunities to directly practice in the class. I came out of it a lot more confident in my ability to structure a presentation, make it relevant to the audience and speak in front of a crowd which is exactly what I wanted from this course… I think I have finally got rid of my absolutely fear of speaking in front of people, which is massively exciting! Thank you for these 6 weeks of learning and fun! I had a great time
– JESSY CONFLON, HEAD OF MARKETING, PAYBASE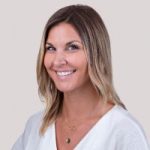 Speakers club is outstanding. It's very well organised with concrete tips on how to structure your writing for speeches and presentations. More crucially, though, the course gives you legitimate confidence to speak in front of an audience—even on the spot without notes. This is particularly valuable as I think the skills learned will bleed into other aspects of my professional life, giving me a heightened ability to engage with C-suite individuals and express my ideas. To top it all off it's extremely fun with really good people in attendance! Couldn't recommend it enough.
– JAIMIE GREGORY, PROGRAMME DEVELOPMENT SPECIALIST AT PLAN INTERNATIONAL UK + WRITER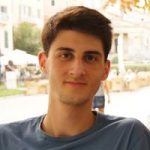 Speakers Club is a brilliant way to improve your public speaking skills. I used to dread being in front of an audience, and would avoid presentations like the plague. These days, I feel far more comfortable. Lessons were fun and engaging, my classmates were great, and the feedback you receive is extremely valuable. I'd do it again in a heartbeat.
– JACK WESTERMAN, DIGITAL IT ADVISOR – ACCENTURE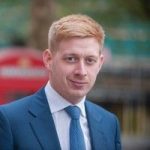 There is a real art to public speaking and it's not something you can get from a book. The value of Hoopla's speaker's club is it offers a safe space to practice, in a fun yet insightful way. It's well organised, good value and the trainers really know their stuff. Would recommend to anyone who presents to others as part of their job.
– DR. ANDREW MCFAULL, LECTURER IN ACCOUNTING AND FINANCIAL EDUCATION AT KING'S BUSINESS SCHOOL, KING'S COLLEGE LONDON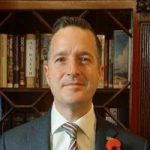 The course was excellent with numerous different scenarios to present under the encouraging eye of the trainers who back up their teachings with experience. I can strongly recommend it and have further booked an Improv course for the new year.
– JIM MARSHALL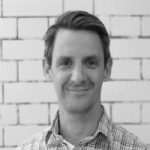 The course really helped me identify areas for improvement of my current presentation skills. The variety and volume of exercises really helped embed the techniques!
– BARRY THORN, HEAD OF SALES, AKENEO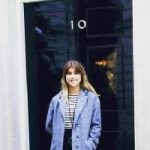 Our instructor's enthusiasm and sense of humour managed to make public speaking actually enjoyable. They taught simple and effective ways to structure speeches and engage audiences that I hadn't considered before. The masses of practice you get in is incredibly valuable and the cohort was a very supportive and fun group of people. I would recommend to anybody that needs a confidence boost in public speaking!
– JULIET MANNERS, DEPUTY CHIEF OF STAFF TO THE CABINET OFFICE CHIEF OPERATING OFFICER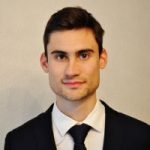 Practice makes perfect, supportive and warm teacher, group exercises, improvement of self-confidence and communication skills, feedback from not only teacher but also peers, increase of self-awareness.
– MICHAEL HITZ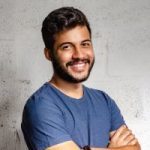 The construct of the class was very hands-on and practice oriented – we were always on our feet which helped a lot!
– SIMON KONGARA, PROGRAM TEST MANAGER, UPFIELD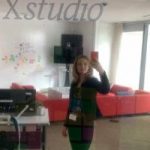 It was a fantastic course, I learnt a lot, built so many skills and I have been telling everyone about it.
– ROSIE LIDINGTON, LEAD UX DESIGNER & RESEARCHER, THE GUARDIAN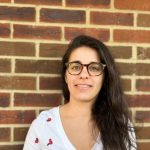 If you are thinking of taking the course, just click the button and sign up – the amount of practice you get in the course is enough to stop listening to the voices in your head that you can't do this! It's doable and it's super fun. I feel more comfortable taking space and slowing down. I also have a lot of techniques for structuring presentations and am feeling more comfortable about trying to test things out and failing because I was able to practice so much and get valuable feedback.
– YANCY JENSEN, SENIOR HEALTH COACH, SECOND NATURE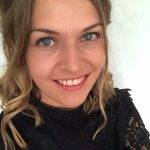 Honestly, it has surpassed all my expectations. I've done multiple public speaking courses and they've all been quite dry and tedious. This is fun, practical, gets your practicing and makes you face your fear and get over it in a supportive environment. Love love love it! I'm usually still buzzing until midnight.
– TANIA STEERE, HEAD OF CONTENT, VIRGIN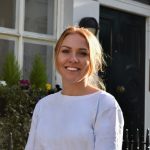 I learnt more in the 6 sessions of Speakers Club about how to engage an audience, tell a captivating story, and garner authority than I have in 8 years of working in sales. The skills I learnt are so actionable and have already hugely impacted the way I present. Although presenting numerous times a session can sound daunting, it is done in such a fun way and without taking yourself too seriously you quickly realise the value in messing up and trying again in order to perfect it.
– SOPHIE RADFORD, SALES DIRECTOR, TRIPLE LIFT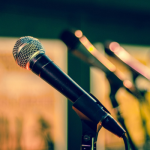 I was blown away by this course. The instructor was highly experienced and really understood how to create a fun, positive, learning environment for everyone. We learnt a ton of information but never felt like we were back at school! Before I used to see public speaking as something uncomfortable and slightly terrifying but once you do it enough times you learn to disconnect yourself from the outcome and be more at ease. I also noticed that my presentations became a lot more coherent over time, whereas before it felt like pure waffle. I also noticed that I am a lot better at improvising. No matter how well prepared you are there's always going to be those moments where either you forget your script, or you have to amend it, or you've been asked a question you weren't expecting and now you have to improvise. Now, I am lot better at thinking on my feet.
– SOUFIANE MASSOUF, ENTREPRENEUR
Your trainers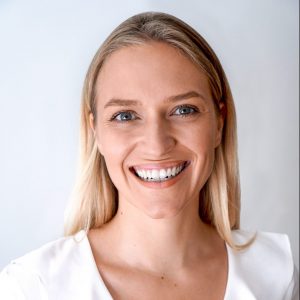 Octavia Gilmore
Octavia Phoebe Gilmore is a public speaking coach and team trainer. She equips speakers to authentically connect with an audience, enabling them to inspire action through engaging and effective communication.
In her coaching, Octavia draws on her experience in acting, writing and improvisation. After reading philosophy at university, Octavia trained in acting at ArtsEd. As an actor and improviser, she has toured nationally and internationally. She has also worked in film, both on and off screen. Her writing includes a sellout play and sketches featured by the British Comedy Guide.
She is passionate about empowering speakers to find their unique voice, refine their message and share their big ideas.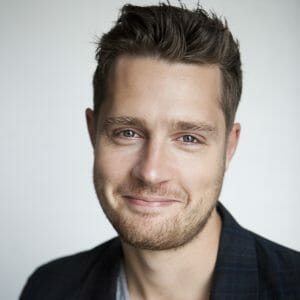 Max Dickins
Max Dickins is a published playwright, actor, presenter, comedian and author of the best-selling book Billy No Mates. On the page, Max's writing has been featured in the Observer, Sunday Times, Daily Mail, and GQ. On the stage, Max's critically acclaimed play Man on the Moor has toured nationally. On the airwaves, his radio show on Absolute Radio was nominated for a Sony Award. While on screen, Dickins has appeared numerous times on BBC One's Michael McIntyre's Big Show.
In his other life, Max is also director of Hoopla, the UK's first dedicated improvised comedy theatre and school. In these unprecedented times, he believes that improvisation is THE key skill that all of us need both at work and in our personal lives. He spreads the gospel in interactive workshops and keynote presentations with amazing clients like Google, Facebook and Accenture across 4 continents, with The Financial Times dubbing his work 'transformative.' His book Improvise! will show you how to use the secrets of improv to achieve extraordinary results at work.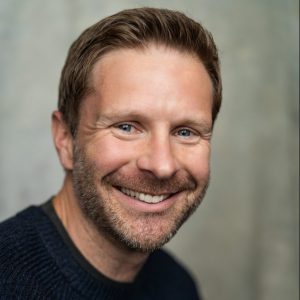 Phil Yarrow
Phil is a performer, puppeteer, presenter and improviser. Phil has toured nationally and internationally, and has a passion for developing projects for younger audiences. He was part of the devising and performance team for the Olivier nominated 'Room On The Broom', and has worked at The Polka Theatre, Wimbledon for ten years.
Aside from performance, Phil has carved out a career as an educator and a career coach. He thrives on unlocking potential and has coached thousands of students through application processes for companies such as EY, Ofcom, Ford and Pernod Ricard.
Phil has worked as a presenter, and facilitator, for such companies as Eon, Jaguar Land Rover and The GLA. Phil is a regular presenter for events with Bright Network, and was the original host for the 'Internship Experience UK' programme, which live streamed to 80k students around the world during the first lockdown.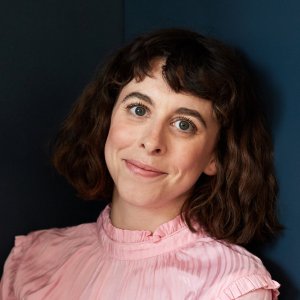 Lauren Silver
Lauren is a clown, actor and theatre-maker. Her work has played national & international venues including London's Vaudeville Theatre, Sydney Opera House, Leicester Square Theatre, Theatre by the Lake & the Hong Kong Academy of Performing Arts. Lauren uses her training and experience to specialise in cultivating confidence in others. Through her career, she's uncovered a convertible toolkit of expertise in purposeful play of which she now brings to facilitating corporate teams and leaders, including BBH Zag, Saatchi & Saatchi, ITV, Wizz Air and Accenture.
She enjoys working with companies and communities to develop creative, productive and supportive teams with a focus on the importance of improving and maintaining their collective mental health and wellbeing.
The course in more detail
This public speaking course is all about equipping you with essential tools and techniques that you can put you into action straight away. This class is practical, fun and taught by professional communicators from stage and screen. People who have been there and done it, a thousand times before. Most of all, this course is about building your confidence. Slowly but surely allowing you to overcome your fear of public speaking, so that you are never held back by it again.
The ability to confidently and engagingly speak in public is a huge asset in any career and in anyone's life. You'll leave with this invaluable gift and be able to communicate with a group of strangers as easily and naturally as you do with your family and friends.
You'll leave our courses with a tonne more confidence, new skills, and huge self-awareness of what your strengths are when you speak. Here is a more detailed breakdown of what you'll learn on our public speaking courses:
Week 1: How to Own the Room
This first public speaking class is all about how to gain the trust of the audience. Fundamentally, while our content needs to be credible, if the way we hold ourselves when we speak is not congruent with this content it will not land with the audience. So, this workshop is all about the role of body language and voice in presenting.
The key-takeaways for week 1 include:
• A 'Body Talk' audit: gaining self-awareness of your non-verbal communication and the impact of these habits on your public speaking impact.
• What confident body language looks like and how you can use it to engage an audience.
• How to use your voice to project light and shade, energy and authority, passion and presence in your public speaking. Using the 3Ps: pace, pause, and prosody.
Week 2: How to Make Your Audience Care
The second public speaking class is all about understanding your audience so that you can connect to what they really care about when you present. Part of the challenge here is finding your own emotional connection to your content, so you can access your authentic energy and passion.
The key-takeaways for week 2 include:
• How to use an 'empathy map,' to ensure that your content captures the hearts and minds of your audience.
• The 5 different 'Speaking Hats' all great speakers wear when they prepare any presentation.
• How to be present in the moment and 'in the room' when you speak – rather than stuck in your head.
• Finding the fun: how to balance the serious and the playful in your public speaking – including using humour in your speeches and presentations.
Week 3: How to Hook your Audience's Attention
In this public speaking class, you'll explore how to structure your presentations and speeches to make them as impactful as possible. We also touch on the power of bringing some vulnerability to your speaking to create rapport with your audience. As the ancient Greeks taught us: great public speaking is about balancing head with heart, the logical with the emotional, and compelling data with a moving story.
The key-takeaways for week 3 include:
• Get 3 different options for structuring your content. So that you can keep a coherent and easy-to-access narrative running through your presentation.
• The one big mistake everyone makes when they prepare their presentation – and what you can do instead.
• Plus in this class, you'll get lots of personal feedback so that you can build awareness of both your speaking sticking points and more importantly your unique strengths.
Week 4: How to Tell Great Stories
This public speaking class is all about exploring Storytelling Magic: how to use stories to hook your audience's attention, explain difficult concepts, and move them emotionally to action. Including, how to present complex information in an interesting and easy-to-digest way (such as explaining technical content to non-technical audiences.)
The key-takeaways for week 4 include:
• The simple shape of all well-told stories.
• The difference between anecdotes or 'micro stories' and overarching narrative.
• Structuring a speech or a presentation as a 'slippery slope' – or: how to create narrative tension so the audience wants to know 'what happens next?'
• Techniques to come across as more relaxed and conversational – and jargon-free.
Week 5: How to Start and End with a Bang
This public speaking class explores different ways to start and end your speech so that you can capture your audience's attention from the first word – and have them remember your last one. You'll leave with a menu of public speaking techniques to pick from depending on the context or audience.
The key-takeaways for week 5 include:
• Different opening and closing techniques so you're prepared for any sort of audience.
• How to involve your audience in your speech with practical audience interaction techniques.
• How to use imagery and analogy.
• The art of the edit: knowing what to cut from your presentation to aid clarity and memorability.
Week 6: Overcoming Nerves
This final public speaking class is about practical tips you can use to present without nerves. While we have covered content and delivery in previous weeks, this class is focused more explicitly on the mindset of a confident speaker.
The key-takeaways for week 6 include:
• Techniques for preparing and rehearsing for your speech, to ensure you are in the most confident mindset possible.
• Keeping calm in difficult or unexpected situations when you are presenting, including how to handle difficult questions.
• Overcoming our inner critic: treating mistakes not as show-stopping disasters, but as a way we can establish connection and trust with our audience.
Any questions? Just get in touch.
Speakers Club for Business
We offer private, customized, internal public speaking courses and classes for teams looking to build their skills and confidence. With flexible dates and times, we'll work with you to create a bespoke presentation skills class that works for your employees and builds a storytelling culture in your business.
Email us at [email protected] to learn more.
We've Worked With: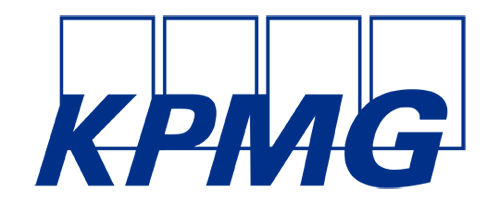 FAQs
I am a total beginner, am I going to be out of my depth?

The approach will be bespoke to each individual in the group. If you're good, we'll stretch you to be great. If you're new to speaking, we'll take it slow and build you up brick by brick. We pride ourselves at Hoopla on offering the friendliest classes in London – they are for everyone. We create a warm, inclusive space where everyone feels free to be playful, make mistakes and be themselves.

I am quite good. Will I get anything out of it?

Yes. You'll learn a toolbox of techniques to add a 'WOW' factor to your presentations and talks. Plus our public speaking classes will help you get more comfortable being yourself in your speeches – both through practice in a safe space, and also through very specific, personal feedback from our coaches to help you find your voice.

What happens if I have to miss a session?

Life is busy – we get it. We have a Value Guarantee on our public speaking courses which means that if you can't make one week in the course dates, then we will allow you to make that session up on another course, so you get full value for your booking. If something unforeseen comes up – illness, bereavement, urgent client meetings – we try and be flexible. However, we do encourage you to try and attend every session to maximise your learning experience.

Why do you use the six-week format in your public speaking courses?

Most other public speaking courses in London are 1 day long. Why? Because it suits the trainer! But it doesn't work - there are no magic bullet solutions. That's why we do things differently: consistent sessions that allow you to return to your practice again and again. After all, confidence is something that appears in the rear-view mirror: we are confident in stuff we have done a lot of.
What other courses do you offer?

Lots and lots! Hoopla is London's biggest improv school and London's first dedicated improv comedy theatre. Thousands of students come to our classes every year, across five-levels of improv training, sketch and stand-up comedy, public speaking and more! Find out more about everything we offer here. By the way: improv classes are a great way to improve your public speaking confidence. If you want to speak up more in meetings – this is a great thing to try. We pride ourselves on being the most fun and friendly place to learn improv in the UK.

The London class is showing as sold out. How can I get a place in an upcoming session?

Get on your knees and pray. Not really. Just email us: [email protected] to join the waitlist for future dates or to be contacted in the event of any last minute availability at our London public speaking courses.

Do I get a certificate of completion at the end of the course?

Yes! We email all graduates of Speaking Club with a certificate to show their boss, share on social media, or, you know, just to make them feel like an absolute legend!