stagecraft course
The acting course for improvisers.
The most helpful bits from drama school, squished into a six week course for improvisers.
In improv we learn about listening, yes and, spontaneity and more, but there is a whole world of other skills from professional acting that are also helpful for improvisers and often missing from the improv scene.
You might not be able to do an entire 3 year full-time drama school program, so instead we've asked two of our favourite actors to teach the highlights that they feel will be most helpful to the improv scene. The best tools from drama school, applied to improv.
The course will include stagecraft, theatricality, how to warm up and use your voice, physicality and use of the body, stage presence, intimacy, connecting with one and other on stage and actually feeling things on stage instead of presenting.
The aim will be enable improvisers to have a truthful connection on stage and to be open and vulnerable, while keeping the dexterity and skill needed to put on a professional looking show.
This course is in our advanced level section so if you haven't got any previous experience of performing improv comedy on stage it's best to start with our Level 1 Beginners Improv Course or Level 2 improv courses first.
This course is now sold out. Please contact us to be put on the waiting list.
dates, time, location
Dates: Every Thursday for 6 weeks from Thursday 15th November 2018.
Time: 7pm – 9:30pm.
Price: £150. Either payable all at once or with an initial payment of £75 followed by the remaining £75 once the course starts.
Teachers: Sally Hodgkiss (weeks 1,3,4 & 5) and Jonah Fazel (weeks 2 & 6).
Venue: The Pauline Quirke Academy (formerly known as The Poor School), 242 Pentonville Road, King's Cross, London N1 9JY.
Tube: King's Cross.
This course is now sold out. Please contact us to be put on the waiting list.
topics
Using the stage in theatrical and creative ways
Acting skills for improv
Stagecraft
Truthful emotional connection between improvisers
Opening yourself up and being vulnerable
Being human on stage
Feeling real emotions rather than presenting
Find a subtlety to your performance yet retain the clarity of purpose
Touch
Intimacy
Vocal warm ups
Using your voice well
Physicality and use of the body
Theatricality
Using the whole stage
Creating believable space work
Stage pictures
Stage presence, how to own your own body and the space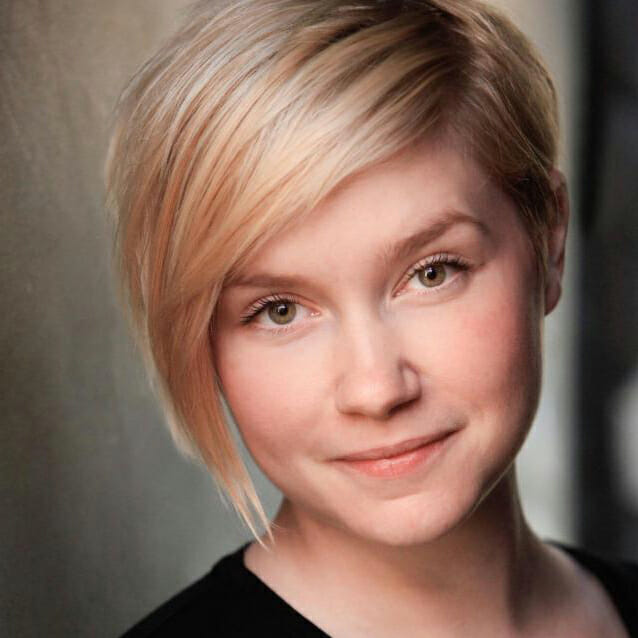 Sally Hodgkiss (weeks 1, 3, 4 and 5)
Sally performs improvised plays with The Actor's Nightmare, improvised narrative with Bumper Blyton, long-form with The Committee and short-form with Stephen Frost's Impro All Stars.
She is joint Artistic Director of improvised theatre company Sonder where she performs in Neverfolk the improvised play.
Sally has trained at iO Chicago, UCB New York, The Groundlings LA, The Annoyance Chicago and Second City Chicago.
She is a resident artist for The Bolton Octagon where she helps them create theatrical spectacles and art installations. As an actor she has appeared at The Manchester Royal Exchange, Sheffield Crucible, HOME and The Arcola among other smashing theatres.
Sally trained in acting at Drama Studio London and also recently trained at The Royal College of Art in performance art.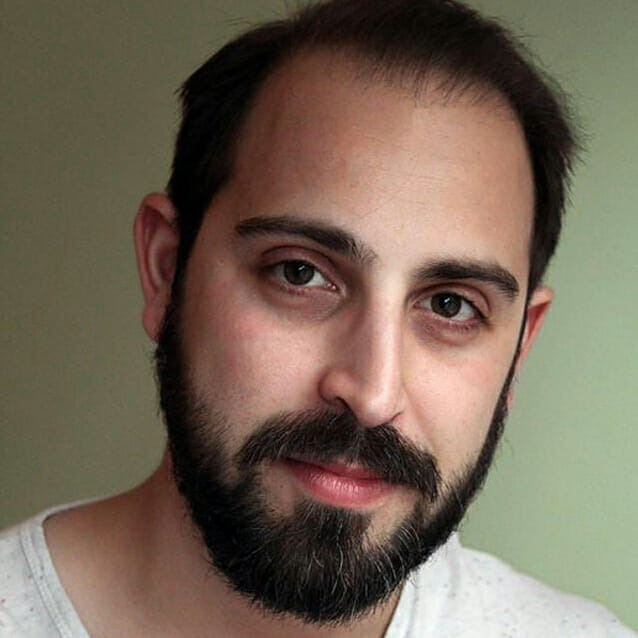 Jonah Fazel (weeks 2 and 6)
Jonah is a veteran improviser, Character Comedian, and Children's TV presenter. He performs in the BAFTA award winning online comedy series History Bombs, and tours nationally in 'Bumper Blyton: The Improvised Adventure'.
He has created work at The Battersea Arts Centre, Royal Court and The National Theatre as well as many site-specific venues and toured the UK as a performer, director and workshop leader.
Jonah trained at the Royal Central School of Speech and Drama and the Webber Douglas Academy. He has studied clowning under Philippe Gaulier, stand-up comedy under Logan Murray and improvisation under Keith Johnstone.
He specialises in character comedy, improvisation & immersive work and teaches improvisation at the Actors Centre London, Hoopla Impro and The Nursery Theatre.
Is there a show at the end?

No. We felt that a show would distract from learning the core skills, so this course focuses on acting and stagecraft skills for improvisers without a show format to worry about.

What previous experience do I need?

Do I need to have done your Level 3 Long-Form Course first?

No. You are welcome to hop straight into this course after our Level 1 and 2.

How often do you plan to do this course?

Probably about once a year.

Can I do the course if I have a disability or use a wheelchair?

Yes. We are always happy to work with people to find a solution they can play with for each exercise. We have had many wheelchair users on our other courses and have always been able to work out something with the teacher. So please contact us if you have any concerns or requirements.
What if I can't make every week?

As we're forming a team over the course it's best not to miss more than two sessions over the course. Please don't book the course if you're likely to miss more than two sessions.

What if I'm running late?

We'll be starting each session at 7pm. Please don't book this course if you are likely to be late on a regular basis.

What's the class size?

The group size is going to be limited to 16 people - small enough that you get lots and lots of practice and stage time, but big enough that there's still a lively atmosphere in the workshop. It'll be fun as we get to know each other and build a team together.

Can I pay by instalments?

Yes. You can book and pay half at time of booking and then the other half isn't due until the course starts.

How is this course different from your other courses?

More focus on stagecraft, acting for improvisers, emotional connection, vocal work.

Is it similar to your Improvised Theatre Course?

Yes it is similar and complimentary to our improvised theatre course. The main difference is with this course we aren't focussing on story, or formats or how to make an improv show, we are instead focussing on acting and stagecraft skills in their raw form.