Storytelling for Business
The most successful leaders are storytellers. Use stories to influence and inspire customers or internal stakeholders.
Human beings are born to tell stories. Stories are wired into our brains. And storytelling is a natural capacity that we use every day with our friends and families to inspire, teach and amuse. And yet, we can struggle to translate this very natural capability into our work lives. We have a presentation to make, or a pitch to deliver, and the first thing we think about is Powerpoint. In doing so we often end up with something dry and drowning in data. What goes wrong?
Partially it's permission: we think stories aren't as 'serious' as data, and therefore it's more professional to leave them out. Partially it's confidence: we don't feel like we've got the skills to pull storytelling off in front of an audience more demanding than our mates. Partially it's because we've never had the space to practice.
A Hoopla storytelling workshop helps you craft stories for personal impact, so you can use the power of story to move your audience to action. Whether you want to pitch a product, persuade an employee to sign-up to a pension scheme, or make a new strategy stick internally, stories can help you engage and influence your audience.
Storytelling for business training questions:
Are your messages memorable and engaging? Do they emotionally connect to your audience?

Are you articulating the benefits and not just the features of your product or service?

Can you explain complex ideas in a way that is relatable and engaging?

Can you pull out the key narrative in your deck, or is your main message being lost?

Are you able to translate your key messages into examples and anecdotes that can be shared conversationally with your audience so they 'get it'?

Are you drawing on the power of narrative to lead change?
After this fun and experiential workshop, you'll have things you can take away with you and use immediately. Fascinating theory, brilliant examples, and practical takeaways. This is the most user-friendly guide to developing your skills as a business storyteller.
What You'll Learn in our Storytelling for Business Training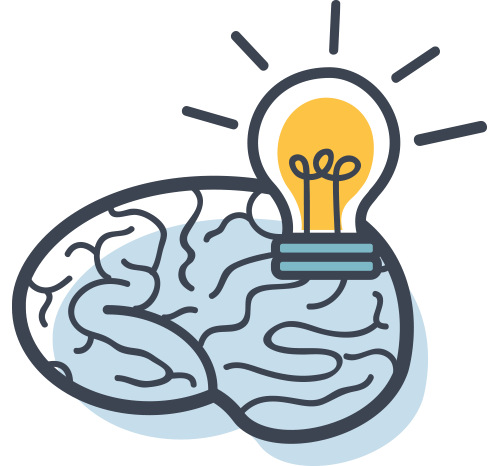 What to include in your stories to make them resonate and stick.
All great stories have a similar shape, find out what it is.  Plus, you'll leave with templates you can use again and again.
Practical tips and tricks to share your stories with charisma.
Articulate a personal connection to a product or service so you can stop 'selling' and instead sound like a real, authentic human being.
Distil the through line or narrative in your presentation.
Different strokes for different folks:
let us know your needs and we can probably make the workshop bespoke.
For example:
Storytelling for pitches

: explain and sell your innovative product, service or idea with story.

Storytelling for strategy

: land a strategy internally with story.

Storytelling for personal brand:

tell your story better in speeches, networking events or with media. 
"Thank you very for your brilliant contribution to our conference in Barcelona. You drew a great response from out thousand strong sales team and the skills you taught them will give them a real competitive edge in the market place."
Wendy Maitland, Marketing Events Manager - Thomson Reuters
"We worked with Hoopla to deliver us a full day of insight and training into the art of story-telling for a group of 140 people. The feedback from everyone has been excellent and the results have clearly been a team who feel more confident in their ability to tell stories to clients, colleagues and even friends. I would wholeheartedly recommend Max and the Hoopla team."
Alex Altman, Managing Director - MEC
"We would highly recommend you to other corporates looking to engage their executives to articulate their people in their vision, purpose and strategy."
Karyn Hobbs, Director, - QBE INSURANCE
Resources to help with storytelling for business
You May Also Be Interested In
Get in touch with us for more information and details on how to book your session.