Team Building & Collaboration Skills
We show hundreds of clients a year how a 'Yes, and' mindset can unlock potential in their team.
Our improv team building workshops are about two things. First, providing an experience that allows your people to quickly build – and deepen – relationships with one another. We do this by getting participants interacting in ways they've never done before. You get a room buzzing with energy and shaking with laughter: we don't just break the ice, we melt it away entirely.
Second, we teach new skills and mindsets. We use principles and exercises from improvisation to deliver learning experiences which change the ways individuals work together. Teams learn to collaborate more effectively. To listen to each other. To create a psychologically safe environment where everyone feels empowered to share their ideas. To build on one another's contributions.
A team thrives when it makes the most of its collective intelligence. We help teams unlock it.
Team Building and Collaboration Skills training questions:
Do people in your team listen well to each other?

Are people comfortable sharing their ideas?
Do you have a feedback rich culture?
Do people in your team fear making mistakes?

Do people in your team bring their whole selves to work, or are their relationships only transactional?
We can help you build a team defined by trust, where ideas to emerge from the bottom up, and not just the top down.
What You'll Learn in our Team Building and Collaboration Skills Training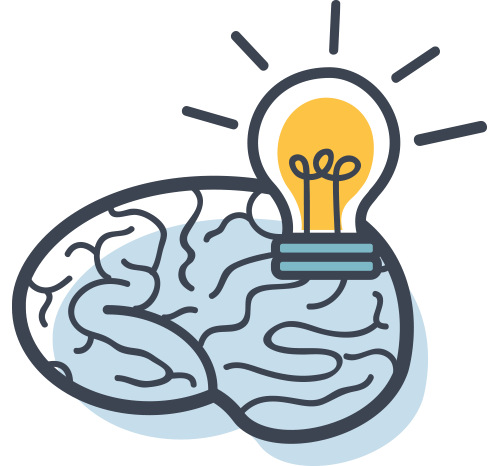 Become a world-class listener:
Being fully present & engaged in the ideas of colleagues; actively listening to understand and not just respond. 
Develop a 'Yes, and…' Mindset to explore & build on the ideas of others.
Learn to treat mistakes as gifts & not show stopping disasters.
Build a culture of support:
Facilitate psychological safety to bring out the best from everybody.
How to 'think on your feet' to be more responsive to a fast-changing environment.

connect with your audience and sound like yourself when you speak. 

"We engaged Hoopla to help us bring the team back together after the pandemic had kept us apart for so long. Knowing that we had a number of new starters to the business and people that had not connected for some time we asked them focus on re-connection and belonging. Working with them was easy, Max and his team relaxed everyone from the start, they gave people the space to get to know each other and used great techniques to break down self-consciousness and really get people to lean into building new relationships. The team was energised and connected from the day and it gave us the opportunity to bounce back into the art of face to face connection once more!"
Becky Schnauffer, Senior Director - LinkedIn Talent Solutions
"The Hoopla session was the highlight of our group's time in London. Hoopla provided brilliant insights on communication in fun, simple and sticky language for 25 global, senior leaders. Their positive energy and great presence were incredibly well appreciated by the group!"
Joanna Chan, Program Manager - SCHNIEDER ELECTRIC
"Hoopla provided a teambuilding event for 130 people at a world-wide meeting of leaders in the immunology department in Copenhagen. It was better than I could possibly have imagined."
Jeremy Sawyer, HR Director - MERCK
Are you after an away day that doesn't involve paintball or raft building?
"Laughter is the shortest distance between two people," Victor Borge
Nothing builds relationships like laughter, and this is what our team building experience is all about. Our workshops are brilliant fun, very energetic and fully immersive. It is an away day that people will talk about in the office for months afterwards.
What's more: you don't have to be funny! In fact, trying to be funny can actually be counter-productive to good improvisation because players are more focussed on cracking wise than on listening to their fellow players and developing a story organically.
Participants don't need any drama, acting, comedy or impro experience whatsoever.
Our teachers are experts at coaching people of all backgrounds and helping them to get stuck in and have some fun. We are always amazed at how shrinking violets turn into confident improvisers by the end of the session, it is our favourite part of what we do. We create a supportive atmosphere of friendliness, excitement and humour that it is almost impossible not to get caught up in.
We can help arrange venues, or come to your venue, and are also flexible enough to fit into pre-existing team building away days.
We offer icebreakers at conferences and events. We have been brought in as an ice breaker and an energizer by a number of top-level companies. If you're running an away day or conference, and you need someone to inject some energy and fun into the room, then we're your guys. Our improv energizer will get your delegates up on their feet and interacting together in ways they've never done before.
You'll have a room filled with laughter and dynamism, and what's more, it's a wonderful, quick way for everyone to get to know each other a bit more! Even if you've only got 15 minutes, our unique ice breaker activities can make an impact.
We know what it's like. You're running a meeting or conference and you've got so much stuff to fit in, much of it quite heavy and dry. To cheer everyone up, or to inject some oomph into your flagging delegates, improv is a brilliantly fun energizer session.
We will get everyone being fun and playful in groups and in pairs, and put a smile on everyone's faces. As well as being great fun, we can also direct sessions at various relevant leaning objectives such as active listening, creativity, team work, communication skills, agility or presentation skills.
Our aim is to create a buzz in the room using the power of improv. You'll get a room full of energy and laughter, with people talking to each other in ways they have never done before. We break people out of their normal headspace, and get chins wagging!
Essentially what we do is take pair games from the world of improv, demonstrate them on the stage/in the round, and then get the gathered audience to play them together. Every game is fun and simple, and we get people out of their seats and immersed in the action.
People will be warmed up mentally and physically and feel like they've got to know a lot of people very quickly. What's more the audience will generate lots of funny stories to chat about throughout the away day: it's not just an ice-breaker, it's a shared experience that can be used to start conversation all day long.
Resources to help with storytelling for business
You May Also Be Interested In
Get in touch with us for more information and details on how to book your session.