Women in Improv
Hoopla are constantly working to increase the numbers of women in improv and comedy:
Over half of our teacher team are women.
Over half of our regular performers are women.
Over half of our management team are women.
All of our shows are booked and promoted by a female Producer.
Over half of our main weekend shows are hosted by women.
When casting new shows we ensure at least half the cast are female.
We helped produce all-female groups including The Playground, All Made Up, BRA and Ladyprov. We also book a number of other all- female groups like Breaking & Entering and The Glenda Jackson Collective and more.
We produce and continue to promote The Playground, a regular night of all female improv.
We ensure a balance in genders across shows each week when booking groups.
We have a code of conduct policy for our teachers and improvisers designed to support women in improv.
Female Shows
The Playground: The best women in improv, brought together from different groups and companies, all performing together on the Hoopla stage at least once per month. Run by Maria Peters and Lauren Shearing from Breaking & Entering with regular guests including Josie Lawrence, Rachel Parris, Ruth Bratt, Pippa Evans and more. This show also includes a section for newer female improvisers who have come from Hoopla courses.  This show was designed to inspire the next generation of female improvisers and over the years it has been running it has grown to be our most popular show and one of the most popular shows in London.
Other regular female shows include BRA and Ladyprov.
Check out dates for upcoming shows at our comedy club page.
Alison Goldie (Hoopla Teacher):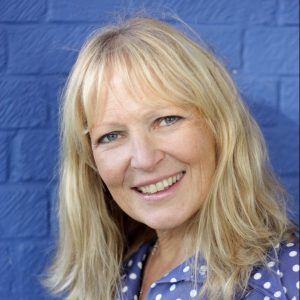 "I started taking improvisation classes when I was 26 years old, having already been a performer on the comedy circuit for a few years in a double-act called The Wild Girls. Myself and my mate Kath wrote and and performed comedy sketches and songs but improv was a whole new world to me, and I dived in with enthusiasm. I soon became involved in Theatresports which was just starting in London and was taught by the illustrious likes of Phelim McDermott and Lee Simpson (now Improbable Theatre).
The improv community then, as now, was a large amorphous group of mainly young people, and, as well as taking part in Theatresports shows in various great venues like The Donmar Warehouse and the Arts Theatre in the West End of London, we created various permutations of improvisers to play smaller gigs in rooms above pubs.
After a couple of years, some of us formed a company specialising in long-form shows (which were very new in the U.K. in the early 1990's). We were called Spontaneous Combustion. After a few personnel changes we settled into a core gang of three men and two women and played long and short form gigs all over London and the U.K. for ooh, about 10 years (occasionally reuniting even now).
These days, I mainly teach improv (and have been doing so for over 25 years!) and perform as a guest in occasional shows. I have used improv to devise many theatre shows, including with my company, The Weird Sisters, who toured the world with original plays and sketch shows. More recently, I wrote The Improv Book: Improvisation for Theatre, Comedy, Education and Life (Oberon, pub. 2015) which is an accessible and practical read for all students and teachers of improvisation."
Some potted advice to women improvisers from Alison:
Stand up for yourselves and don't let men run things. There should be parity in stage-time and in planning and rehearsal meetings but women may have to insist on this for themselves and not expect it to happen naturally
Find support in other women – don't be rivals, be friends
Enjoy upending stereotypes onstage – and play a big range (just because you're shorter and have curvy bits doesn't mean you can't be a boxer or the Head of Police or a grizzly bear)
Consciously explore what men and women do differently onstage and see what's good or unhelpful about different gender approaches
Let improv be a way to build your confidence, not destroy it. It's a lovely game, not the most important thing in the world. Lower the stakes for yourself before stepping into that workshop scene or going on stage – and play, play, play…
Jessie Rutland (Gamez and Hoopla's Training Manager):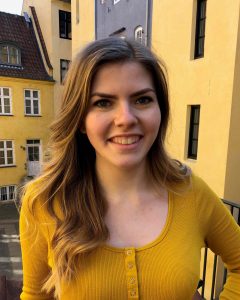 "I started improv after graduating university; I looked up improv in London and Hoopla seemed like a lot of fun! I booked a taster workshop, absolutely loved it and went straight on to doing courses. After spending a year in Australia I came back and auditioned for the house short-form team. It soon became Gämez, and I've been performing with them for over 2 years now. I am also part of Hat Trick and have performed with Grand Theft Impro, Improvised Crystal Maze and Fungeons & Dragons."
My advice for first-time improvisers would be: go for it! I remember being terrified before the first class, but it's so fun, friendly and supportive.
I started for the same reason as loads of other people – I wanted to push myself, be more confident, and meet some new people. I definitely have!
It's fun! You get to be silly and laugh – who doesn't love doing that? It's such a welcoming and supportive community. I'm still friends with people from my first courses, and am constantly meeting new people."
Susan Harrison (Showstoppers, Beings and Hoopla teacher):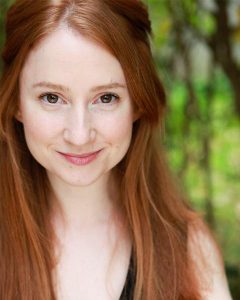 "For first-time improvisers I'd say honestly don't worry about trying to be funny. Trust that the art form is kind of in-built to be fun to watch. As long as you're genuinely making discoveries and being surprised the audience will be too. Also be kind to yourself and don't beat yourself up about what you could have said/done in a show. There's literally no point! Especially when you're starting out, try to be as forgiving of your own mistakes as you would be of other people's.
Have other people's backs! Making other people look good will make you look good too. It's a double win!
Sometimes people ask me what to do when they're in a group in which they don't feel confident. I'd say if you are nervous in a group/class/show & find other players overwhelming for whatever reason then try and get up/get in to a scene first. It will make you feel more confident and ensures you don't get stuck to the wall."
Sue's top 5 reasons for doing improv:
It's fun.
To be in the moment & forget your troubles.
To make creative discoveries with excellent people.
To laugh. A lot.
Because it's the only place where I'd get to play a corn on the cob called Derek.
Katy Schutte (The Maydays, Project2 and Hoopla teacher):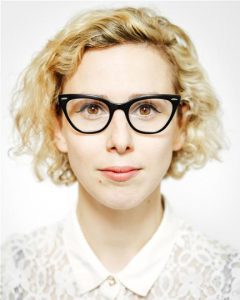 "I've done improv since I was in drama classes as a kid, but as an art form in it's own right since 2004 when I joined The Maydays. I teach and perform all over the world with The Maydays, Project2 and others."
What advice would you give to first-time improvisers? 
"A lot of people imagine that improv is about being the funniest person in the room. Actually, improv is about making other people look good, about making obvious mental leaps and embracing failure. The side effects of being present, obvious and committed are comedy. It's no coincidence that so many of our students get addicted to improv and make lifelong friends in class."
Katy's top 5 reasons for doing improv:
It's a time when I can be 100% present and any stress from the rest of my life is irrelevant.
I get to mess about.
I can make a show out of thin air, playing the characters and stories that I want to.
As an actor it's great to always be performing and not waiting around for work.
It's an amazing community full of my favourite people.
We are very open to feedback about how we could improve the diversity of the UK improv scene, so if you have any suggestions please get in touch.