The people below are experienced improvisers who are available for coaching improv teams. For exact details regards availability, locations, times, fees, dates and other things please contact the coaches direct as Hoopla are just helping to spread word.
Katy Schutte
Katy has worked with lots of improv companies, notably The Maydays for the last 10 years.  She has also played with Baby Wants Candy, Music Box, Fluxx, Project2,
Katy and Rach, At Home with Katy and Tony and more.  She trained at Second City and IO Chicago as well as in intensive classes with the Annoyance and UCB.
Katy has taught all kinds of improv.  She has recently coached Jinni Lyons and Constantine Pavlou on their solo shows, The Science of Living Things and Countdown to Doom on sketch-feel improv and All Made Up on shortform.  She also designed and directed the Maydays' Edinburgh genre show Oh Boy! The Quantum Leap Show.  She regularly teaches an advanced improv music class for the Maydays and longform for Hoopla.
Andrew Gentilli
Andrew trained as an actor at The Oxford School of Drama and Drama Centre London before going on to study improvisation at iO Chicago, UCB New York,
The Loose Moose Theatre in Canada and various masterclasses across Europe and, of course, Hoopla!
After playing in several UK troupes, he founded short-form team The Inflatables along with Steve Roe. He then founded Storybag, specialising in long-form plays, two-prov team 'BEINGS' with Susan Harrison, and plays in Music Box: The Improvised Musical. He is also a voice actor, visual artist and filmmaker.
Andrew's focus is on creating vivid characters and relationships to make engaging scenes and narratives, and bringing a positive spirit to short, long, or freeform improv.
Give him a call or text on 07881 503965. Email him at [email protected], or message him on Facebook.
Chris Mead
Chris has studied improv internationally at iO Chicago, The Annoyance Theater, The Magnet and The Hideout in Austin, TX.
He has taken classes with teachers from Baby Wants Candy, Crunchy Frog, Hoopla Impro, Chicago Improv Associates, UCB,  Bad Dog, the Free Association and Monkey Toast here in the UK.
He has performed as part of a regular team for the past 8 years, most notably with The Ministry, 8-Bit, Music Box, Silly String Theory, Project 2 and The Maydays. He also teaches with The Maydays and, of course, Hoopla.
Chris was an early advocate for the importance of coaching in the UK scene and has coached improv wunderkind The Science of Living Things since 2013. He specialises in promoting group mind, finding the joy and discovering the sort of scenic relationships that make improv feel effortless.
James Witt
James trained at the University of Birmingham and the Guildford School of Acting.   
He was part of the team who founded Music Box : The Improvised Comedy Musical in 2010 and has been performing with them regularly ever since.
In the capacity of director James has worked on a wide spectrum of projects,  these have included the collaborative satirical sketch shows NewsRevue for the Canal Cafe Theatre and The Treason Show for the Rialto Theatre.   Other directing projects include Monster and Cosmic for Ready Made Theatre (which he also wrote), Raised in Captivity for BST Productions and The Wonderful World of Henry Wellcome for Teatro Vivo.
Most recently James directed Shakespeare for Breakfast at the Edinburgh Fringe, the show; 'Hamlet 3D : The Director's Cut' transferred to the Canal Cafe Theatre for an extended run.   Whilst in Edinburgh James also directed and devised a new format for the long running improv show This is Soap : The Improvised Soap.  
Current directing projects include Twisted Cabaret for Two Tongue Theatre,  an as yet untitled project on gender identity for Out of Chaos and a new long-form murder mystery show called 'Snuff Box' for Music Box.
Email: [email protected]
Mike Hutcherson
Mike has over 15 years experience of studying & performing improv and theatre.
Performed in / created Glitch – The Improvised Puppet Show,
Jamjar Impro, The Golden Bang, Mike & Constantine, Mike & Charlie, Schtum and others.
Mike's also studied film-making, screenwriting and storytelling, which has led him to develop a set of tools for long-form narrative, to help improvisers tell compelling and fun stories. If your team tell stories of any kind, Mike can help you.
tel: 07931 012814
email: [email protected]
Charlie V. Martin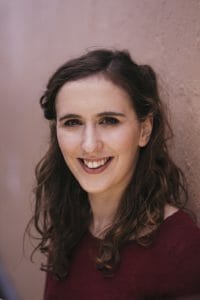 Charlie has been performing improv since 2008 when she joined St Andrews improv and sketch group Blind Mirth. With them she has performed three sold-out, five-star runs at the Edinburgh Fringe and developed new formats for both short and long-form improv. 
In 2014 Charlie came to London for the first Writing and Producing Comedy diploma with Channel 4 at the National Film and Television School. That year she also joined Glitch – The Improvised Puppet Show and started two-prov Mike & Charlie. 
Last year she took her debut solo show "Dante's History of the Banished" to the Edinburgh Fringe and performs many of her characters on the circuit, including the improvised 'agony aunt' Napoleon. She has also hosted and produced a number of comedy nights including The Greatest Story Somewhat Told – an improvised nativity play. She has written for BBC Scotland and recently assisted Griff Rhys Jones on his new solo tour. 
With a background in dance and having trained in acting, writing and clowning, Charlie likes to help performers find new ways to freshen up their act and bring joy into improv. So whether you are a new group looking to build skills and confidence or an established team wanting a bit of a shake up, Charlie would love to hear from you. 
Please email: [email protected]
Liz Peters
Liz Peters is a trained actress and Artistic Director of The Maydays, an award-winning British improv company who have been running for over 12 years.
She has improvised around the world, from Europe to the USA, and was nominated Best Female Performer at the Brighton Fringe Awards for her solo musical comedy show.
Liz's teaching experience includes many years of courses, drop ins, corporates and retreats for all levels, from complete beginners to improv veterans. In 2015 she qualified as an Embodied Facilitator and is excited to bring that unique angle to her coaching as it's a real game changer. The body is a hugely powerful and underused feat of engineering. Working with it not only increases our range as performers but also affects our mood, the way we feel about ourselves and others, and thus our entire life experience.
Liz's focus is on bringing out the best in people with connected, authentic improvisation. She's an energising coach and is hot on stagecraft, performance skills and above all FUN! Cos that's the reason we really play make-em-ups isn't it? Cos it's fun!
www.lizpeters.com
Rhiannon Vivian
Rhiannon performs regularly in London and Brighton with The Maydays and Music Box.
Rhiannon recently studied at Upright Citizen's Brigade in New York,
and has also trained at the acclaimed iO Theatre in Chicago. She has also studied under many other luminaries including Al Samuels, Eliza Skinner and Tim Sniffen (Baby Wants Candy), Christian Capozzoli (UCB), TJ Jagodowski & Dave Pasquesi (iO Chicago/Annoyance Theatre) Rich and Rebecca Sohn (Annoyance Theatre), Dylan Emery and Adam Meggido (The Showstoppers), Nancy Howland Walker and Marshall Stern (Second City, MUSICAL! The Musical) and Steve Roe (Hoopla).
As a Mayday, she is proud to be have performed as a guest with acclaimed show Whirled News Tonight at iO Chicago, and has performed on international stages in New York, Dublin, Barcelona and Portugal.
Rhiannon's interests are long-form, character work and music.
Liam Brennan
Liam has been performing and coaching improv for 6 years, currently performing in long form group The Science of Living Things and narrative show Countdown to Doom.
He trained at the University of Kent gaining a Masters in Stand-Up Comedy, as well as joining the University's resident short form Improv group founded by the Noise Next Door.
He has also studied improv at various schools such as Hoopla, The Free Association, The Nursery and Spontaneity Shop.
Liam loves coaching all kinds of improv formats and styles, particularly long-form scenes, finding the game and using characters to drive individual scenes and narrative.
Contact him via email at [email protected]
Dan Attfield
Dan is an improviser, musical comedian, and guitarist. He currently performs with comedy hip hop freestylers Abandoman, and with sketch and improv team The RH Experience.
He writes and performs solo musical comedy, and also frequently compères for standup, improv, and corporate events.
Dan has over a decade of experience in various forms of improvisation, and has trained with The Second City (Chicago and Toronto) and the Soho Theatre Young Company, among many others.
He particularly enjoys teaching musical improvisation from both actors' and musicians' perspectives, and is also very keen to work with new longform teams in London.
To get in touch and find out more, visit http://www.danattfield.com
Jinni Lyons
Jinni has been improvising for the past six years, and has been improvising solo for the past two. After starting her training with Hoopla, she went on to learn from many
brilliant improv minds including those of Cariad Lloyd (Austentatious, The Improvised Jane Austen Novel), Mark Beltzman (co-founder of Improv Olympic, Chicago, and Director at Second City), Dylan Emery (Showstoppers!, The School of Night) and Jacob Banigan (Rapid Fire Theatre, Edmonton, Canada).
Jinni has performed both short-form and long-form improv all over London, at the Edinburgh Fringe Festival, and in Italian at the Match d'Improvizzazione Mondiali, where the England team reached the semi-final, as well as in improvathons in Liverpool, London, and at the Bristol Old Vic.
She is a guest teacher at Hoopla and at The Actors Centre, where she was also a judge for this year's Alan Bates Bursary Award.
Conor Jatter
Conor has been performing improv and sketch with his group The RH Experience for 9 years. He has also regularly performed with The Inflatables, improv hip hop group Excursions, improv puppet show Glitch, and of course, Hoopla whenever they will put up with him. He also performs on his own, in a solo clowning show. He produced The RH Experience's Edinburgh show, Stuck and their improv archive show on Roundhouse Radio. When he's not improvising, he is a film maker, sketch writer, and graphic artist.
He has had the honour of learning from The Upright Citizen's Brigade, The Pajama Men, Doctor Brown, Philippe Gaulier, Neil Mullarkey, Stephen Frost, Nigel Plaskitt, Sam Simmons, Lee Griffiths, Steen Raskopoulos and many more!
Conor really enjoys working on big, physical, silly characters and fast paced scenes. Throwing himself into whatever trouble he can find, while always aiming to have your back in any scene. He also enjoys the coming up with formats (short or long form) and pushing them to their limits. He loves coming up with / helping produce concepts and groups and watching them grow from the ground up or just to have an outside eye, but most of all, having a laugh. If any of that sounds helpful and fun, you can get in touch with Conor below:
Get in touch with Conor through his websiteor [email protected].
Phil Lunn
Phil has been improvising for several years, mainly as a musician but often on stage too. He has worked with many groups including Hoopla, Glitch, Shotgun, Multi-Story, Silly String Theory, The London Improvathon, Mischief Theatre and Scratch Impro, across London and other places including several shows at the Edinburgh Festival Fringe. He is currently musical director of Music Box, the Improvised Comedy Musical. He regularly performs solo in a impro cabaret act 'Phil Lunn is…' and also in partnership with other improvising singers.
He has taught the musical side of theatrical improvisation for two years with various companies. He enjoys teaching the various tools and techniques that then allow us to just get out there and do it. As Charlie Parker said about a different type of improvisation, "Master your instrument, master the music, and then forget all that and just play." It's just as true for what we do.
"A powerhouse of musical improv" — Open Your Mouth And Sing
If you want to contact one of the coaches please contact them directly.