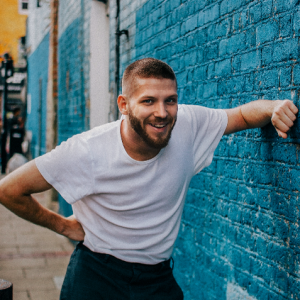 Hoopla teacher Conor Jatter shares his insight into how clowning can help you be a better improviser!
Hi Conor,  thanks for taking the time to tell us what clowning is? 
To me, clown is a whole new world of discovery, perhaps to someone that's even more freeing than improv. It's about feeling what the audience would like to experience, not telling them, and being vulnerable and honest in your performance. It's about following the laughter. It's about being playful. Childlike. Brilliant. Terrible. Awful. Brilliant again. Being fine with all of that. It is also, of course, very idiotic, silly, and a lot of fun.
You teach the clowning course at Hoopla, what can students expect to learn over the 6 weeks?
Over the 6 weeks, we'll be getting stuck into the rhythm of clown, finding the joy, feeling the flop, being 'in the shit', engaging with the audience (and each other), being honest, being vulnerable, following the laughter and much more. We'll be taking off the shackles, going into space, becoming 5D, making people laugh, cry and then come crashing back down into the mud, disgraced, but heroes.
What are your Top five reasons Clowning will help you be a better improviser? 
You'll be more in tune with what the audience wants, not what you want.

You'll be more open, honest and vulnerable performer.

You'll be more playful, childlike and interested in everything.

You'll be more sensitive.

You'll never have a bad gig again.
You can catch Conor on the Hoopla stage with The RH Experience & Hoopla Players.  Hoopla's next clown course with Conor is starting soon.