we've worked with: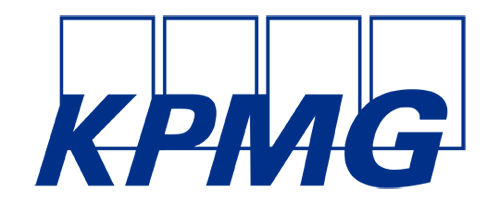 public speaking courses in London
Introducing the new approach to public speaking which will help you overcome your public speaking fear forever, so you can show the world who you really are.
The Hoopla Speaker's Club helps emerging leaders who want to super-charge their career through the power of public speaking.
We're shaking things up in the public speaking world in London with a course that is fun, interactive and effective designed for people who want to dump the fear and be themselves.
massive amounts of fun
Every workshop is experiential, energetic and delivered with dollops of personality by an expert trainer. We create an environment that you'll love to return to every week, so that your association with public speaking is not terror but joy.
meet the most interesting people in London
At our courses you'll meet fascinating people and grow your network. Hoopla isn't just a training company, it is a social circle. You'll brush shoulders with start-up founders, pioneering technologists and inspiring thought leaders to name just a few. We believe that who you learn with is as important as what you learn, and on this course you won't just leave with more confidence: you'll make new friends too.
we get lasting results
Public speaking isn't one of those things you can get better at by reading a book. You need to be doing it. You need to practice and you need a great coach to guide you in that practice. That's what we provide.
But where we really stand out is in the structure of the learning: 6 workshops spread over a 6 week public speaking course. This is important because the number of repetitions you'll do and the spread of the learning makes it more likely that the learning sticks.
Most other public speaking courses are 1 day long. Why? Because it suits the trainer! But it doesn't work: there are no magic bullet solutions. That's why we do things differently. A good analogy is the gym: if you go to one gym class you leave sweaty but no fitter. But if you go to six gym classes that's when you see demonstrable results. No wishful thinking, no BS: we do things properly.
next available dates
Next Available Dates:
Every Tuesday for 6 weeks from Tuesday 14th January to Tuesday 18th February. BOOK NOW
who is this course for?
People that want to make public speaking their super power instead of their kryptonite. Wherever you are now with public speaking and your career you'll have a drive to take things up a level.
You might currently be a reluctant or nervous presenter who wants to learn new skills and step-up, or an experienced public speakers who wants to take the next leap to inspiring, memorable communication.
Emerging leaders who want to build their personal brand through speaking. Change makers who want to inspire their audience with their vision and purpose. Maybe you're a start-up founder, or a leader at a non-profit. Or maybe you've got a side hustle that you want to grow: speaking spreads your story and helps you make things happen.
Speakers Club is a brilliant way to improve your public speaking skills. I used to dread being in front of an audience, and would avoid presentations like the plague. These days, I feel far more comfortable. Max's lessons were fun and engaging, my classmates were great, and the feedback you receive is extremely valuable. I'd do it again in a heartbeat.

I really enjoyed Speakers Club and found it so helpful. I liked how Max eased us in and built on things we had done the previous week but explained why we are doing something, rather than it seeming like an arbitrary exercise. The class size was good as it allowed us to work with someone new every week. I would definitely recommend.

The course was excellent with numerous different scenarios to present under the encouraging eye of Max who backs up his teachings with experience. I can strongly recommend it and have further booked an Improv course for the new year.

The Speakers Club is by far the most fun and practical public speaking course I have ever taken! In the classroom, you will learn a lot of tricks and techniques to improve your presentation skills, while getting many opportunities to directly practice in the class. I came out of it a lot more confident in my ability to structure a presentation, make it relevant to the audience and speak in front of a crowd which is exactly what I wanted from this course... I think I have finally got rid of my absolutely fear of speaking in front of people, which is massively exciting! Thank you for these 6 weeks of learning and fun! I had a great time 🙂

There is a real art to public speaking and it's not something you can get from a book. The value of Hoopla's speaker's club is it offers a safe space to practice, in a fun yet insightful way. It's well organised, good value and Max really knows his stuff. Would recommend to anyone who presents to others as part of their job.

Speakers club is outstanding. It's very well organised with concrete tips on how to structure your writing for speeches and presentations. More crucially, though, the course gives you legitimate confidence to speak in front of an audience—even on the spot without notes. This is particularly valuable as I think the skills learned will bleed into other aspects of my professional life, giving me a heightened ability to engage with C-suite individuals and express my ideas. To top it all off it's extremely fun with really good people in attendance! Couldn't recommend it enough.
your trainer
Max Dickins started h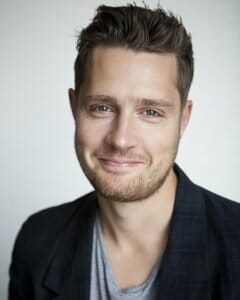 is career as a radio presenter for Absolute Radio, where he was nominated for a prestigious Sony Radio Award. He then turned to stand-up, performing thousands of gigs on the comedy circuit and creating three full length solo shows for the Edinburgh fringe festival. Including 'My Groupon Adventure,' which was a sell-out at the Pleasance in 2014. His first book, 'My Groupon Adventure', inspired by that show, was published in June 2016. On TV, Max was recently seen on Michael McIntyre's Big Show.
Max is also a critically acclaimed playwright. His first play 'The Trunk' was named by Theatre Weekly as one of their top ten theatre shows of 2016. His 2017 show 'The Man on the Moor' enjoyed a sell-out run at the Underbelly before touring nationally. Kin, his third play, has recently been published by Samuel French. His latest show,, 'Love Them To Death,' goes into production this summer.
He's currently proud to be the presenter of 'Voom Room' (Sundog Pictures), featuring news, gossip and great guests from the Vigin Media Business Voom competition. (Think Dragon's Den, but with Sir Richard Branson).
public speaking course topics
We'll take you from beginner to expert presenter over six weeks. Workshops are from 7pm till 9:30pm in Central London so it's super easy to get to after work. The content includes:
Charisma

Speak with confidence and warmth by learning 5 steps to irresistible charisma.
Storytelling Magic
How to use stories to hook your audience's attention, explain difficult concepts, and move them emotionally to action.
The Improv Edge
How to use the power of improvisation to speak off the cuff and handle any audience response. No preparation? No problem.
Never Feel Nervous Again
Use five powerful principles from performance psychology, developed in tandem with our resident psychologist Dr Martin Perry.
Be you, but more so
We'll develop your personal strengths, stop your weaknesses kicking your butt, and start with your unique personality so you develop a speaking style that is authentically you.
How to speak without notes
Trick and tips to memorize content and present without using your slides as a crutch.
I'm a total beginner am I going to be out of my depth?

The approach will be bespoke to each individual in the group. If you're good, we'll stretch you to be great. If you're new to speaking, we'll take it slow and build you up brick by brick.

I'm quite good. Will I get anything out of it?

Yes. You'll learn a tool box techniques to add a 'WOW' factor to your presentations and talks.

I'm not a leader, is this suitable for me?

YES! We define a leader as someone who is in a position to influence someone, and we're sure that is you.

Do I have to attend every session?

Life is busy. Sometimes we have to miss stuff: brunch, work drinks, your brother's wedding. We get it! Ideally you'd attend every session. But if you attend 4 then that isn't the end of the world.